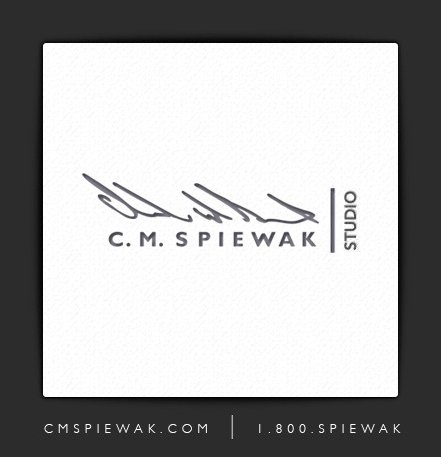 CMSPIEWAK is a Timeless Modern Design Studio creating Sculptural Design Classics in Luxury Vases, Furniture, Art & Sculpture.
Our founder's iconic work is (will be) available in limited, hand sculpted, meticulously finished pieces, direct from The CMSPIEWAK Studio, Limited Fine Art Galleries and select Modern Design Retailers.
With multiple "Cup & Clasp Style Vases" currently in prototype, design and production, we ask that you please pardon the interim status of our website. It will be expanded with the launch of our premier vase and sculpture series.
In the interim, you can follow The Design Journal for updates, or contact us directly at: 1-800-SPIEWAK, info@cmsp... or through our social media links below.